Why the 2020 LiveWire Electric Bike is the Ideal Commuter Vehicle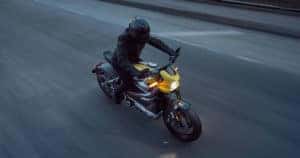 With the 2020 LiveWire, Harley-Davidson has released its first-ever electric motorcycle, which the manufacturer is hoping will set the stage for more affordable and varied Harley-Davidson electric models to come. Apart from its efficient and alternative powertrain, this LiveWire sports the iconic Harley look and features finishes and materials of premium quality. The LiveWire is also packed with loads of modern technology that includes a suite of advanced driver-assist systems.
You can choose your LiveWire in one of three exciting exterior colors: Vivid Black, Orange Fuse, and Yellow Fuse. Here's some more information on this efficient yet powerful Harley-Davidson.
Efficient Powertrain
The LiveWire features lithium-ion battery cells that are surrounded by a finned, cast-aluminum housing. This high-voltage battery, which Harley has named a Rechargeable Energy Storage System, or RESS for short, provides a range of 146 miles in the city or 95 miles of combined stop-and-go on the highway.
You can charge the battery overnight by using the onboard Level 1 charger and power chord to connect to a standard household outlet. Or, for faster charging, stop by a public Level 3 DC Fast Charge Station, where you can charge to 100% in an hour. The RESS battery comes with a five-year warranty and has a projected service life of ten years. The battery energizes an H-D Revelation permanent-magnet electric motor that produces 100% of its 86 pound-feet of torque instantly. The powertrain is good for 105 horsepower.
Excellent Performance
The lightweight cast-aluminum frame of the LiveWire is extremely rigid, which makes for precise and responsive handling. For your convenience, the LiveWire features four selectable ride modes — Sport, Road, Range, and Rain — that each offers a different combination of power, throttle response, traction control, and power settings. There are also three available modes that you can customize to suit your individual needs.
The LiveWire also features a high-performance front and rear suspension that's fully adjustable, as well as premium 180 mm rear and 120 mm front H-D/Michelin Scorcher Sport tires, which will afford you enhanced ride and handling performance.
Modern Technology
The LiveWire comes with the Harley-Davidson application, which allows you to connect to your Harley via your smartphone. With this application, you're able to view your Harley's location, the available range, service information, tamper alerts, and the nearest charging stations.
Advanced Safety
With the LiveWire comes advanced driver-assist technologies, referred to as Reflex Defensive Rider Systems (RDRS), which will help keep you safe on the road. These systems assist the driver with accelerating and braking in a straight line or around corners. Included in the suite are advanced braking systems, such as an antilock brake system (ABS), cornering enhanced ABS, electronic linked braking (ELB), and cornering enhanced electronic linked braking (C-ELB). Other systems include a cornering enhanced traction control system (C-TCS), a drag-torque slip control system (DSCS), a cornering enhanced drag-torque slip control system (C-DSCS), and vehicle hold control.
If you're a bike lover who is also conscious of the environment, the LiveWire is an excellent choice. Apart from the iconic Harley look, this motorbike also offers advanced technology, premium materials, and a safe ride. To take one for a spin, drop by Jet City Harley-Davidson.
Image via HD Assets.