Visit These Four Top Date Night Activities Near Renton, WA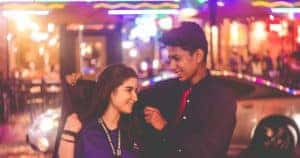 Are you looking for somewhere special to celebrate an anniversary or take your beloved after a long week of work? There are several perfect date night activities around Renton, Washington.
8-bit Arcade Bar
Spend a relaxing night with your sweetheart as you take a trip down memory lane at the 8-bit Arcade Bar. Located on South Third Street, the bar combines excellent food with retro video games. Challenge each other to your favorite pinball game or retro video game. Then enjoy some great food, including milkshakes, your choice of beer, and pizza. 8-bit is open for all ages until 9:30 p.m. After 9:30, you must be 21 to enjoy the evening. They are open until 2 a.m. seven days a week.
Kent Bowl
Make the short trip into neighboring Kent and enjoy an evening of laughs while you bowl. Kent Bowl is a relaxed bowling alley where you can bowl until your ready for a drink at Passports Pub. Enjoy food and beverages from around the world before or after your game. The lanes cost $5.35 a game, and you can rent shoes for $4.75. If you go bowling Monday night, the games cost $3.25 after 6:30. The alley is open seven days a week for you and your loved one to enjoy.
Take A Dinner Cruise
Spend the evening together on the water during a Waterways dinner cruise. The dinner cruises leave from Seattle. During your two and half-hour cruise, you'll enjoy beautiful views of the skyline from Lake Union and Lake Washington wrapped in each other's arms. Your evening aboard the yacht includes a private table as well as Champagne or sparkling wine toast as you board. You'll enjoy a delicious plated meal while listening to the captain's narrations. During your meal, you can choose from a variety of drinks, including wine, beer, specialty cocktails, and nonalcoholic beverages.
If you want to add some romance to the night, you can also arrange for a cake, chocolate-covered strawberries, or a table by the window for the best view. The dress code for the evening is business casual.
Take A Food Tour
Spend your time together exploring the savory side of Seattle during a Savor Seattle Food Tour. There are several options for you to consider. Have you ever wondered about the Pike Food Market? Take the early access tour and get a behind the scenes view of this famous place. Do you love spending time with each other and enjoying sweet treats? Try the Chocolate Indulgence Tour. During the tour, you'll enjoy two hours of chocolate in all its forms. There are over 13 options to taste as you indulge your sweet tooth.
You can also enjoy a variety of adult beverages and bites to eat on the Booze 'N Bites Tour. Explore the gourmet food scene during the Gourmet Seattle Tour and enjoy indulgent bites at several locations.
Grab your sweetheart and head out. Bring your camera to capture the night. Disconnect from everyday life and enjoy time with each other.
Image via pexels.com