Visit These 4 Best Haunted Houses Near Renton, WA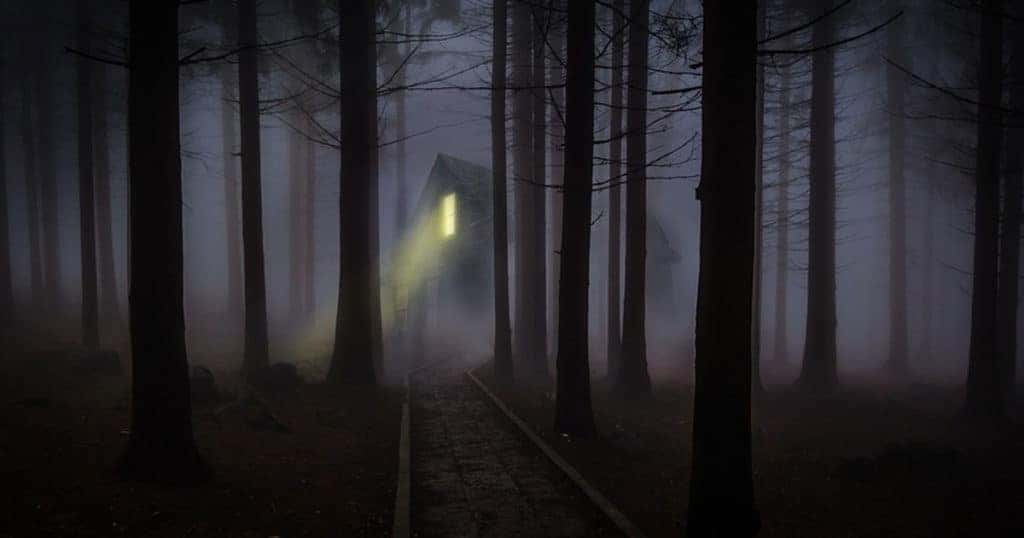 October is finally here, and with it comes a spooky time of year. For people living around Renton, that means trick or treating and scary shows and movies, but the former is only fun if you're a child and the latter can be underwhelming. For some more impactful frights, residents can check out local haunted houses for real-life scares you won't forget anytime soon. Here are the four best haunted houses near Renton.
Carleton's Haunted Swamp
When you visit Carleton's Haunted Swamp in Lake Stevens, you can actually enjoy three distinct night attractions. The Haunted Swamp features a scare around every corner as the 20-minute journey through the attraction exposes you to creepy noises, strobes, and animatronics.
Additionally, you can enjoy the Zombie Farm and the Dark Maze. The Zombie Farm is a bit shorter than the Haunted Swamp attraction, but it's no less frightening. Keep an eye out for the roaming zombies and try to stay quiet because they respond to sound. The Dark Maze offers more of a challenging experience as opposed to a scary one. Equipped with a flashlight, you just have to make it out.
Carleton's Haunted Swamp is open Oct 5, 11, 12, 18, 19, 25, 26, 27, and 31. Tickets can be purchased online or at the box office starting at $20.00. Scares begin at 7 p.m. and the last ticket is sold at 10 p.m.
Nile Nightmares
Nile Nightmares, in nearby Mountlake Terrace, adds an ancient Egyptian spin to the traditional haunted house experience. You'll find old ghouls and creepy mummies throughout the attraction, but that's just the beginning. Frights are set in an industrial atmosphere when you enter the slaughterhouse area while the Doll House and 3D Circus bring an entirely new definition of creepy. If you're truly feeling brave, you can venture through the Ballinger Asylum attraction here with haunting sights and nightmare-inducing frights that will linger in your mind long after you've made it back home.
Nile Nightmares is open Fridays and Saturdays from 7 – 11 p.m., Sundays from 7 – 10 p.m., and on Halloween from 7 – 10 p.m. General admission is $22.00
My Morbid Mind
In nearby Lacey, you can visit the My Morbid Mind haunted house. This gauntlet of horrors is packed full of demented creatures and abominations dreamt up by macabre master Kevin Noah. This experience is astoundingly creepy with many attractions not safe for children. Fortunately, kids can still enjoy their own experience during the Kids Walk-Through in which the lights get turned on and the less horrifying creatures give out candy instead of scares. Bring the kids Oct. 26th and Oct. 31st from 5 – 6:30 p.m.
Open weekends from 7 – 11 p.m. Additional dates and times available. Prices vary depending on the date you decide to attend. See our website for more information.
Firehouse Station
If you can make it to Tacoma from Renton, you can visit the famous Firehouse Station. This immersive experience takes you on a journey through over 30 rooms packed with heart-pounding terror showcasing a brand new storyline and characters for the latest season. You'll find nightmarish creatures and unrelenting scares coming at you throughout the experience with a committed and merciless dedication to cementing an unforgettable experience. If you think you have what it takes to make it through, be sure to stop by for the ultimate haunted house experience.
The Firehouse Station is open weekends and on Halloween. Hours of operation are 7 – 10 p.m. Thursdays and 7 – 11:30 p.m. Fridays and Saturdays.
Haunted houses are among the best parts of Halloween, and some of the best haunted houses near Renton are open for business. Make this Halloween season one to remember with a trip to the most iconic attractions around Renton. Good luck!
Image via pixabay.com