Top 5 Places to Get Outside in Renton, Washington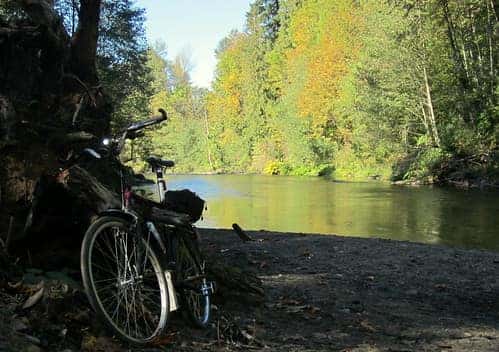 Excellent access to multiple outdoor destinations is one of our favorite things about the Renton, Washington, area. If you're looking for a place to get outside and enjoy the fresh air, your options are plentiful.
Here are the top places to get outside in the Renton area:
1. Gene Coulon Memorial Beach Park
The Gene Coulon Memorial Beach Park is one of the top destinations for people who want to spend time outdoors. This 57-acre park is full of outdoor recreation opportunities. You'll find a swimming beach, boat launch, canoe launch, and fishing pier for those who are interested in playing on the water. On land, you'll find 2 miles of paths and trails, 5 acres of open grass, a picnic area, a playground, and more.
2. Cedar River Trail
If you're looking for a long trail, check out the Cedar River Trail. It's 15.7 miles long and is open to bikers, horses, and hikers alike. The trail takes you through some of the area's beautifully picturesque scenery.
The trail starts in Renton and travels southeast to Hobart. The first 11 miles are paved. The trail then turns into packed gravel. It follows its namesake river through the valley, where you'll have opportunities to see waterfowl and other native species that call the area home.
3. Renton Rowing Center
One of the best ways to get fit outdoors is by taking up rowing. If you think you'd like to join a recreational or competitive rowing team, pay a visit to the Renton Rowing Center.
Whether you're a seasoned rower or you don't have a day of experience, you'll have a great time and a great workout. The center offers classes and teams for children and adults of all skill levels. Become part of a team, learn a new skill, and get one of the best workouts you'll find outside of a gym at the Renton Rowing Center.
4. Maplewood Golf Course
Practice your swing at the Maplewood Golf Course. This golf destination has a driving range and a par-72 course that's challenging enough to test your skills. This golf course was won many awards through the years and has become a favorite destination for golfers in the area. Once you're done taking on the course, sit outside and enjoy dinner and a drink at the on-site River Rock Grill.
5. Liberty Park
If you're looking for a place to play a quick game with friends, check out Liberty Park. It's right in town, so if you just have a little bit of time, this is one of your best options. The park has three lighted tennis courts, a tennis practice wall, a skate park, basketball courts, playgrounds, and more. If you're looking for a place to have a quick picnic, there are plenty of areas in the park to do so.
Spending a day outdoors is one of the best ways to relax, reset, and balance your body and mind. Explore everything the Renton area has to offer.
Image via Flickr by Gene Bisbee under use of CC BY 2.0