Things to Know to Get Your Harley-Davidson Ready for Winter Storage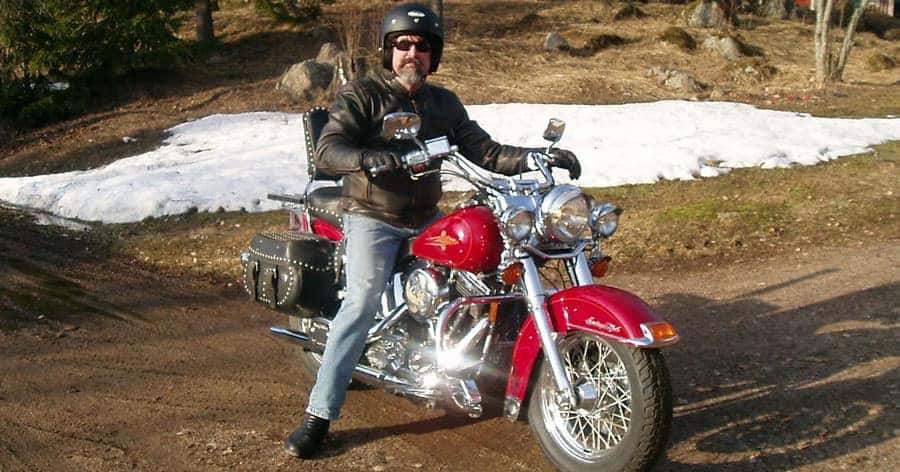 While some areas enjoy warm, beautiful riding weather year-round, other areas are not so lucky and get hard freezes and snow during the winter. When it is, sadly, time to store your Harley-Davidson for the winter, keep these tips in mind to ensure your motorcycle is safe as it patiently waits to be ridden again.
Top Off and Stabilize Your Fuel
Unleaded fuel only has a shelf life of about three to four weeks, after which it will begin turning to sludge and can harm your fuel tank. To avoid damage, add fuel stabilizer to a full tank of fuel and run the engine for 15 minutes or more. This will work the stabilizer throughout the engine and help to prevent the fuel residue from oxidizing and turning into varnish. Check your manual for the correct amount of stabilizer to add before doing so.
Add Fluids
Before putting your bike away for the winter, check all of the fluids and replace or refill them as necessary. This includes fluids for your brakes, clutch, and coolant. Again, check your manual to ensure you're adding the proper amount of fluids. Additionally, check the antifreeze in your Harley if you live in areas where temperatures can reach sub-zero. You should also add lubricant to the throttle, shifter, clutch cables, and kickstand as this will prevent moisture from accumulating and leading to rust.
Change the Oil
As you drive your Harley, the oil turns from clean and golden to dirty and black. Old oil can include contaminants that may corrode the parts in your engine, which can lead to serious damage in just a few short months. To avoid any problems, change your oil and filter plug before you put your motorcycle into storage for the winter. After adding the oil, allow the engine to run for a few minutes to distribute the oil evenly through the engine.
Prepare Your Battery
Even in storage, batteries in some motorcycles will drain slightly as they are being used to maintain your radio presets and clock. To conserve your battery, you can either store it with a fully-charged battery or remove it from your bike and use a trickle charge. If you live in an area with freezing temperatures, it's best to remove the battery, store it in a warm, dry place, and charge it once a month to keep it up to speed. You can also purchase a trickle charger and run it about 30 minutes each day.
Cover Your Motorcycle
When storing your Harley, it's best to keep it out of the sun as sunlight can cause the paint to fade and damage the leather. Storing it in a garage is great but adding a cover over it is even better. Choose a fitted and breathable cover, which will protect it against dust and moisture and prevent scratches and dings.
By properly preparing your Harley-Davidson for winter storage, you'll know that when the snow has passed and the warm weather has arrived, your bike will be ready to hit the open road once more!