Some Top Places to Grab a Drink in Renton, Washington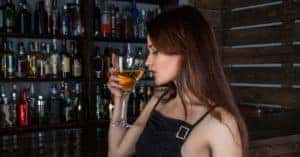 Renton, Washington, offers the amenities of a large city without the crowds. It has some great restaurants and bars where you can gather with your friends for a drink, or get out for trivia night or a wine tasting. Whether you want a night out on the town with music and dancing, or a more laid back evening with just a few people, you can do it in Renton. Check out these places to grab a drink.
The Local 907
The Local 907 is a popular spot for the locals. It has everything you need, from food and drinks to pool and darts. The staff at this sports bar is always friendly, and the bartenders can mix up some of the best cocktails in the area. Check it out on the weekend, and you might get to join in trivia night or one of the other events. There are a few TVs with local sports playing so you can watch college football, boxing or Sunday Night Football, or you can just sit at the bar or a table and enjoy the laid back atmosphere.
The Brick Pub & Grill
The Brick Pub & Grill is Renton's neighborhood gastropub with a list of beers on tap that changes with the seasons. Right now, you can get anything from Son of A Gunship, Fresh Hop Pilsner, and Bellingham Blonde Ale. The cocktail list is also fun with drinks that include pineapple basil rum fizz, cucumber margarita, and the lavender mule. Monday night at The Brick Pub & Grill is open mic night, and Wednesday is trivia night hosted by Sporcle Live. Head here on Saturdays for live music.
Berliner Pub
Berliner Pub has the atmosphere of a German Beerhall. You'll sit at long shared tables and choose from over 20 different imported German beers on tap. This pub also has a full bar if you prefer a cocktail and a wine list. Even if you go for drinks, don't skip the food. This is the only local place where you can get house-made bratwurst, Wiener and Jager schnitzel, and tri-blended hamburgers. In the summer, the outdoor patio has the feeling of a Biergarten, and when the weather gets colder, head inside and sit around the fire pit.
Four Generals Brewing
Four Generals Brewing is a local brewery with handcrafted, small-batch beers on tap. It sits in the Old City Hall, and you can still see the original brick walls and wood ceiling joists that bring you back to the days when Renton was a coal mining town. Brewmaster Ross Hudspeth creates a variety of beers with some traditional options along with some more unique brews that take a Pacific Northwest style beer and give it a twist.
Gather your friends together and head to one of these Renton spots for a drink and some fun. Whether you want to watch a game while perched on a barstool or play some games, you can find a place to do it in this fun little city.
Image via Pixabay.com