Here Are Some Ways on How to Stay Fit in Renton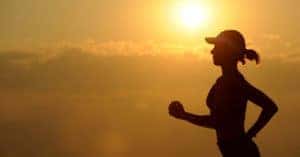 In this device-happy world, fitness has become less of a focus for many, but it is vital to a healthy lifestyle. Take a look at our list of the best fitness places in Renton, Washington, so that you can quickly work out where to work out.
East Highlands Fitness
This complete fitness and wellness center sits at 16410 Southeast 128th Street in Renton. No matter what kind of support or assistance you might need to reach your goals, you'll find it at East Highlands Fitness. Group classes, massage therapy, and an infrared sauna are available to all members. Complete personal training plans are available in private and semiprivate forms, once or twice a week. Training periods of more than two days in the same week can be negotiated. Personalized holistic health and nutrition counseling is available to all members for the creation of dietary plans and a road map to health. Class and event schedules are subject to change, so check their website's calendar for dates and times before you visit.
Rebel Fitness + Performance
At 216 South Tobin Street in Renton, you'll find a fiercer sort of gym that operates according to scientifically proven movement, nutritional, behavioral, and mobility programs. Through the Rebel Method, Rebel Fitness + Performance seeks to make you proud of the person you see in the mirror. Private training and group classes are available to members. The facility is packed with a wide variety of workout equipment, and the staff is dedicated to helping you succeed in your fitness goals. The equipment includes ropes, sleds, dumbbells, kettlebells, cable machines, jamb balls, pylo boxes, super bands, and more.
Vigor Ground Fitness and Performance
If you prefer an intense, long-term workout regimen, head toward 332 Burnett Avenue South in Renton. There you'll discover a fitness center dedicated to intensive, hard-core, boot camp and weight training based form of self-improvement. They have a strength camp devoted to the increase of muscle mass and a boot camp that focuses on a more general type of training.
The speed camp has yet to open, but will soon host all who wish to be quicker in their reactions, movements, and run times. Certified RKC and HKC trainers run the kettlebell program, so you can reach the lean and conditioned look you strive for.
Reign Fitness & Performance
To find a gym where fitness reigns, head over to 3176 Northeast Sunset Boulevard in Renton. They host a multitude of effective programs, including Reignfit, which combines high-energy boot camp workouts with high-intensity interval training. Their barbell program combines compound movement, Olympic lifting, and bodyweight training for a sound strength training experience. Nutrition and personal training programs are available to members. Special classes for kids and teens take place here, so it is a great fitness center for the whole family. Youth programs include Olympic lifting, nutrition classes, speed and agility programming, barbell movements, and high-intensity interval training.
Stay fit in Renton this season at one of these impressive workout locations. You'll love the way you look after you do.
Image via Pixabay.com