4 Popular Tips To Care For Your Harley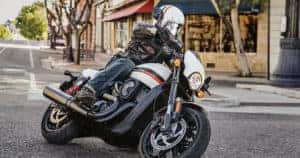 Regular and proper cleaning, storage, and maintenance are key to keeping your Harley-Davidson in good condition. Appropriate care can also prolong your bike's life span and maintain its value. If you want to continue enjoying your Harley for years to come, make sure you're following these four tips.
Use Appropriate Cleaning Products
Motorcycles accumulate dirt and grime from miles on the road. When you go to clean your Harley, however, not just any automotive or household soap will do. Choose products that are designed specifically for Harley-Davidson motorcycles — this way, you'll know they've been tested and approved by Harley engineers and won't damage your bike. Products you might need include a concentrated bike soap such as Sunwash, wheel and tire cleaner, bug remover, polish, sealant, clear coat, and more.
Wash Properly
The cleaning technique also matters when caring for your Harley. First, make sure the bike is cool — don't hose it down right after a ride. Clean with a wash mitt from the top down, including the tires and wheels, then rinse from the bottom up. Use a wheel and spoke brush or a soft detailing pad to clean the wheels. If dead insects are caked on your bike's surfaces, Harley's bug remover will help wipe them away. Apply Harley-specific seat, saddlebag, and trim cleaner to all leather or synthetic surfaces, followed by a leather protectant.
When your Harley is squeaky clean, use a HOG Blaster dryer or a soft towel to dry all its surfaces. Apply Harley polish and sealant with a microfiber cloth and buff for a deep shine. This step not only makes your motorcycle look amazing but also helps repel dirt, dust, and bugs on future rides. Use chrome shine products on all chrome accents and gloss detailer on windscreens and lacquered surfaces.
Schedule Regular Maintenance
You want your Harley to look and feel good on the inside, too. Schedule regular maintenance at designated intervals or before storing your bike for the winter. During a service appointment, Harley-Davidson technicians will change the oil, replace filters, refill fluids, check tire pressure and tread, inspect brake pads and lines, replace worn tires, replace old batteries, grease chains, and more. Come spring, you'll be ready to ride.
Store Your Bike Safely
When it's not in use, store your Harley on a sturdy stand in a safe place that's dry and protected from the sun's harmful UV rays — ideally in an enclosed garage. If you don't have garage access, outfit the bike with a durable waterproof cover and secure it with a strong lock and chain, such as Harley's Disc Brake Lock and Reminder Cord or Noose Chain and Shackle Lock Kit. Even if you keep your Harley in a garage over winter, a waterproof cover can help protect it from leaks, dust, critters, and debris.
Follow these cleaning, maintenance, and storage tips to keep your Harley motorcycle looking and riding like it did the day you zoomed off the lot. Stop by Jet City Harley-Davidson for all your Harley needs.
Image via harley-davidson.com