4 Best Italian Restaurants in Renton, WA You Must Try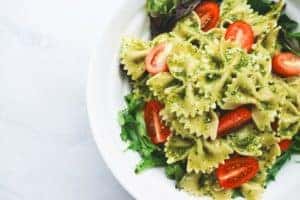 Italian food has become one of the most popular types of cuisine in Washington and all of the United States. Its incredible combination of pasta, cheese, and tomato-based deliciousness has delighted families all across the country, and there's no shortage of Italian options right here in Renton. Check out the four best Italian restaurants in Renton.
Marianna Ristorante
At Marianna Ristorante, you'll find the ultimate Italian experience that's designed to be both delicious and accessible. One of their mottos is "You don't need a silver fork to eat good food." On the menu, Marianna Ristorante is happy to offer homemade, handcrafted Italian cuisine including pastas, meats, antipasti, and incredible pizzas along with a surprisingly diverse drink menu. Even through this pandemic, we are still open for Take-Out or Curbside pick-up.
Sansonina Ristorante Italiano
If you're looking to enjoy some great Italian food, Sansonina Ristorante Italiano has what you need. This restaurant is passionate about authenticity, so every dish is cooked with age-old Italian recipes and style. Additionally, their pasta specials change every day, so you could potentially enjoy a unique experience every time you visit. They are still open for takeout and delivery!
Grazie Ristorante
This family-owned restaurant has been providing Renton with authentic Italian food for years. Their cooking staff has mastered authentic Italian recipes, and everything is homemade fresh to order. The pizza is especially impressive, as it's cooked in a genuine Italian applewood-fired pizza oven. The most noticeable part of this restaurant, however, is its friendly staff. Many of the servers and staff have been with the restaurant for a decade, effectively becoming a part of the family. Both Canyon Park and Southcenter locations are open for take out nightly from 4-8pm. They can't wait to have you dine-in again.
Angelo's Pizza & Pasta House
Angelo's Pizza & Pasta House is one of the most well-known Italian restaurants in town, despite being relatively small. Their pizza has been making an impact on the community for decades and has been voted as the best pizza in town four times. In addition to their pizza and pasta, you'll find a selection of sandwiches and salads available as well. No matter what part of the menu you order from, however, you can enjoy freshly made Italian greatness in every bite.
There's something special about Italian restaurants that you can't find anywhere else. Whether it's the family-friendly atmosphere, the delicious pastas and cheeses, or the enormous amount of carbs sitting in your stomach, these eateries are sure to leave a special kind of impression. With these Italian restaurants in mind, you can enjoy the best of this cuisine that Renton has to offer. Remember these establishments the next time you don't feel like cooking at home!
Image via pixabay.com