3 Local Community Coffee Shops Still Open That You Must Try near Renton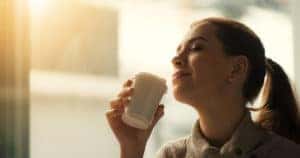 Whether you're looking for a boost in the morning or needing a little pick me up in the afternoon, nothing hits the spot quite like refreshing coffee. Fortunately, during these times right now with COVID-19 there are plenty of coffee shops around Renton you can still go through the drive-thru or have curbside service. Learn all about these coffee shops still in service and needing the help of the community as a small business.
Boon Boona Coffee
At Boon Boona Coffee, you'll find a uniquely African coffee experience. Their specialty is using African-sourced coffee for all their delicious brews while also maintaining eco-friendly practices with green coffee beans. You'll find espresso, pour-over coffee, roasted coffee, and unroasted coffee on their menu. You can also enjoy the East African coffee ceremony here, where you can learn about and see this incredible cultural experience. These ceremonies take place every Saturday and Sunday.
Mighty Mugs Coffee
At this stellar coffee shop, you'll find a wide variety of options available through their drive-thru service. Mighty Mugs Coffee uses direct-trade, shade-grown, sustainable espresso, and they can mix your favorite drinks all week long. Other drinks available include energy drinks, teas, and smoothies. You can grab a bite to eat as well with one of their pastries or sandwiches. Whatever your desires are, the baristas there are always happy to make you a drink or some food that will leave you satisfied. Keep in touch with their Facebook page.
Common Ground Coffee & Cupcakes
As the name suggests, this coffee shop offers more than just coffee. You'll find a wide variety of sweet cupcakes available including mini cupcakes if you're just looking for a small treat without the sugar rush. Their coffee variety is quite extensive as well, but the local favorite tends to be their mochas. They are accepting Delivery and Takeout only right now.
With these 3 best coffee shops in Renton at your disposal, you'll never have to go far to get a delicious cup of coffee in this Washington town. Be sure to explore them all to appreciate the variety of food and drink available in this town and the plethora of flavors that come with it. Help support your local community businesses in a time like this!
Image via Pexels.com