3 Beautiful Parks in Renton, WA You Must Go Visit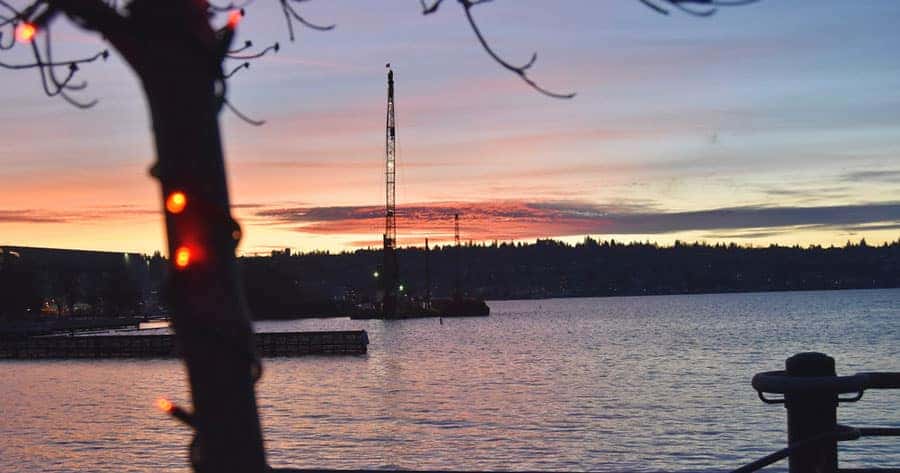 Renton, Washington, is home to many beautiful parks that cater to all types of interests. From swimming to hiking to just watching the boats as they pass by, you can pack a picnic and enjoy the sights at these beautiful parks in Renton!
Black River Riparian Forest and Wetland
The Black River Riparian Forest and Wetland is a bird-watcher's paradise. The beautiful park and ecosystem is home to an abundance of wildlife. More than 50 species of birds live in the forest and wetlands, including one of the region's largest colonies of blue heron.
Take a walk along the Springbrook Trail Boardwalk, which winds through the Springbrook Creek Wetland & Habitat. There, you'll find thousands of native plants, such as the Pacific Willow, Black Cottonwood, Sitka Spruce, Western Red Cedar, Douglas Fir, Snowberry, and Bog Leaf Maple. The trees were planted in this area to attract and create a habitat for a number of different wildlife species. The boardwalk was built by the Washington State Department of Transportation and winds through portions of the site so visitors can get an up-close look at the natural beauty.
The boardwalk for the Black River Riparian Forest and Wetland is located on SW 27th St. between Oaksdale Avenue SW and Lind Avenue SW.
Gene Coulon Memorial Beach Park
Situated on 57 acres of land and water, the Gene Coulon Memorial Beach Park offers plenty of opportunities to enjoy a day of fun. Take a stroll on the 1.5-mile paved walking trail that winds along the southeastern shore of Lake Washington to enjoy beautiful views of the water and boats that pass by. Bring your rod and reel to fish for the big one from the fishing pier. An eight-lane boat launch allows you to set off for a day of fun cruising the waters!
Challenge friends to a game of tennis, sand volleyball, or horseshoes; or let the kids play on the playground! When the heat gets to you, cool off by going for a swim at the swimming beach. After working up an appetite, bring your lunch and enjoy a meal in the shade of one of the picnic shelters. Two restaurants are also available onsite: Ivars Seafood Bar and Kidd Valley.
Gene Coulon Memorial Beach Park is located at 1201 Lake Washington Blvd N and is open daily from 8 a.m. to 10 p.m.
Kennydale Beach Park
Bask in the sun at Kennydale Beach Park, a small 1.8-acre sandy park along the shores of Lake Washington. Have a seat on one of the benches and under the shade structures to watch the sun rise or set over the beautiful waters. A nautical theme playground will delight the kids as they burn off energy, and tot swings are available for the younger crowd to enjoy! The park includes a swimming beach, which is open from the end of June through Labor Day. Bring your kayak or canoe and launch into the water to spend the afternoon paddling around the lake!
Kennydale Beach Park is located at 360 Lake Washington Blvd N and is open daily from sunrise to sunset. During swimming season, lifeguards are on duty from noon to 8 p.m.
Whether you're ready for thrills, adventures, or just a little relaxation, the parks in Renton are sure to please you and your whole family!
Image via nick.amoscato | Licensed under CC BY 2.0